Today, April 21, 2021, Bimec implemented a pilot training for local community leaders. In the training took part 21 current and aspiring local community leaders. 
The Program of the training included the following topics:
1. Information about the purpose, activities and partners in the project "LCL - Local Community Leaders"
2. Workshop on "How to become a local community leader":
Setting goals
Gather followers
Team building
Overcoming difficulties
Drawing up an action plan
Questions and Answers
The idea of the "Become a Local Community Leader" seminar was to offer training for current and potential community leaders focused on increasing their knowledge and skills and to encourage communication between them.
Access to training materials: you can write to us at bimec@bimec-bg.eu to request access to:
presentation from the training
recording from the training
Local Community Leaders Handbook "How to Become a Community Leader"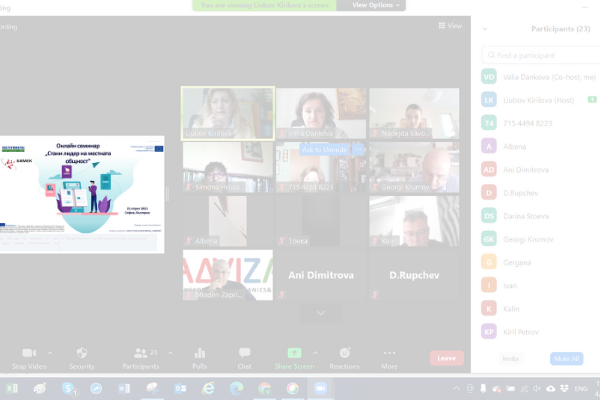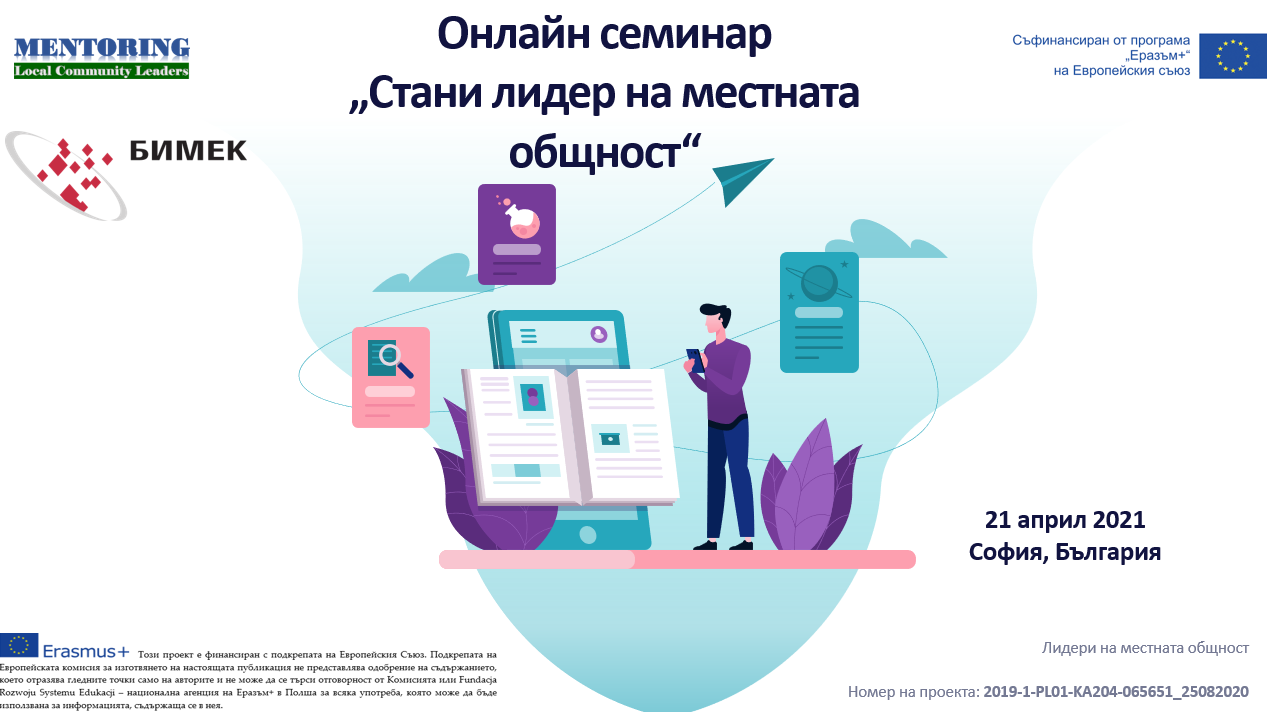 The LCL - Local Community Leaders project builds collaboration between experienced community leaders and potential future leaders, emphasizing the need to rethink and recognize the role of older people and their key contribution to local communities. The main goal of the project is to promote community development by increasing the number of well-trained local leaders among people over the age of 50.

This project has been funded with the support from the European Union. This publication Reflects
the views only of the author, and the Commission or Fundacja Rozwoju Systemu Edukacji –
National Agency of Erasmus+ in Poland cannot be held responsible for any use which may be
made of the information contained herein.